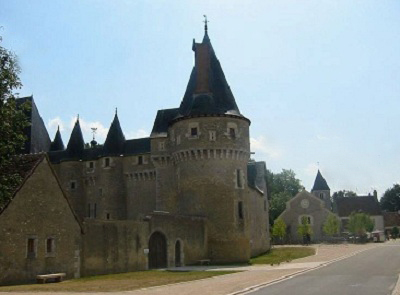 Chateau Fougeres-sur-Bievre is in the small but charming village of the same name which lies 10km southwest of Cheverny in the department of Loir-et-Cher.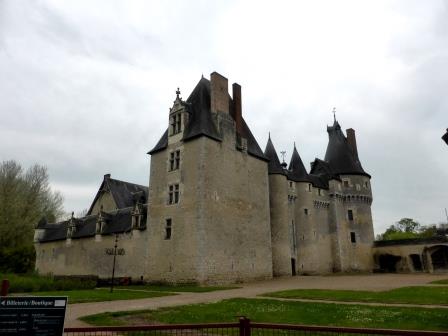 Although not on the 'A' list of Loire Valley chateaux it is worth adding onto your itinerary when in the area visiting its grander neighbours.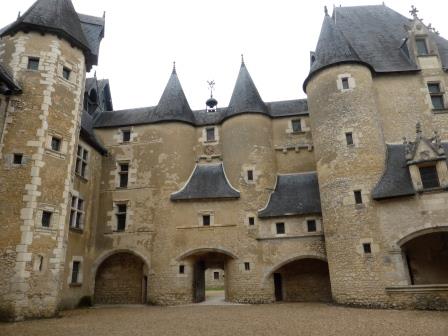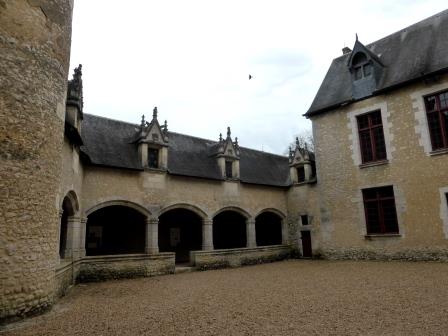 What you see today is castle that was rebuilt after its predecessor was destroyed during the Hundred Years War (l'englais again!) and judging by the structure it looks as if they were anticipating another! It was even better defended than you see today as it would have had a moat, now filled in and drawbridge.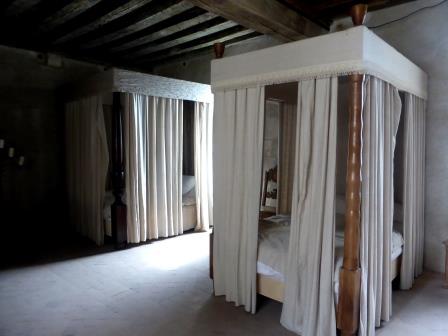 It is a veritable fortress, turned tightly in on its internal courtyard. After Cheverny you will find this a complete contrast as the rooms are mainly devoid of any furniture or decoration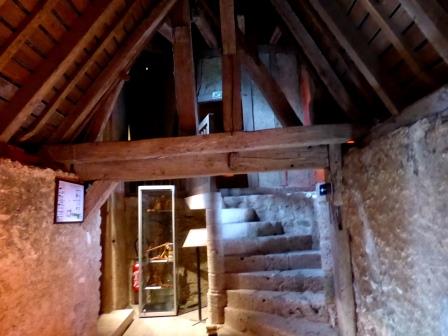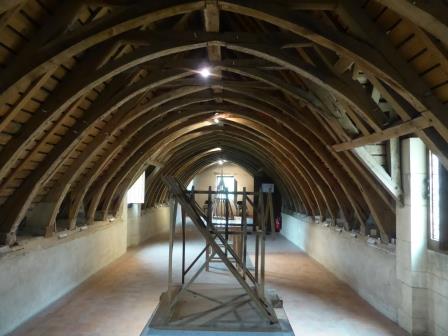 You can however stroll freely about its many corridors, rooms and spiral staircases, even clambering under the roof or stroll along the guard's walk. It is easy to imagine you have stepped back to another time.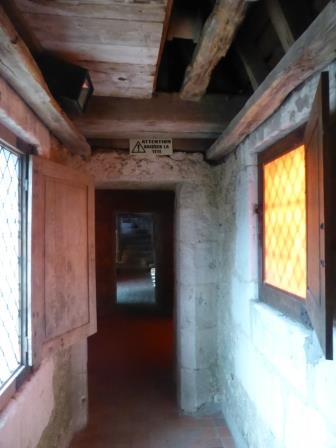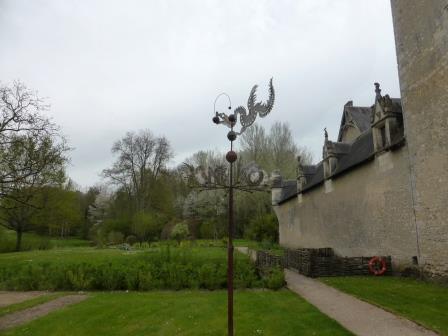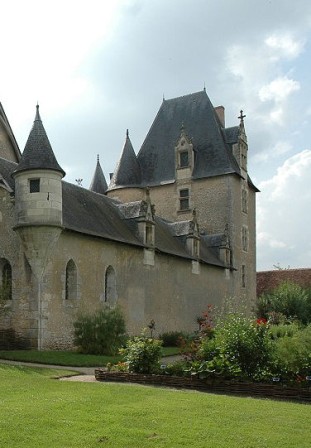 The castle was purchased and restored by the state in the 1930s and they have now designated it as an educational chateau so there are interactive exhibits, children's activities and a living garden with a small menagerie.- various exhibits within the castle explain medieval building techniques. You'll need fairly good French however to appreciate the detail.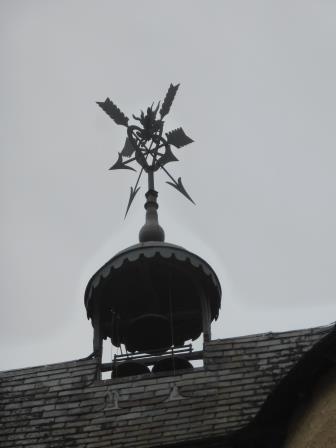 From Janury 2nd untlil May 8th closed on Tuesdays
Open every day from May to September, : 9:30-12:30 and 14-18:30
from September 11 to May 7, every day except Tuesday : 10-12:30 and 14-17
Entry: under 17s free 18-25 3.5euros all others 6 euros