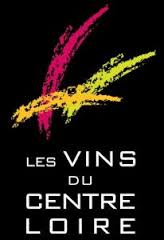 ---
---
---
---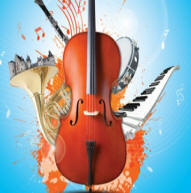 The Long established Festival of Music in Sully-sur-Loire runs from Friday 16 May to Sunday 1 June 2014 in several locations throughout the department of Loiret.
Sixteen concerts of classical music in nine cities of Loiret plus the chateau at Sully-sur-Loire, the birthplace of this music festival.
http://www.festival-sully.com/
---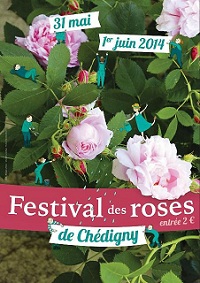 31/05/2014 – 01/06/2013 CHEDIGNY (37)
The association 'Roses de Chédigny' offers its Festival des Roses - two days in a village garden. Roses experts and nursery professionals plus exhibitors, musicians, street painters and craftsmen.
---
---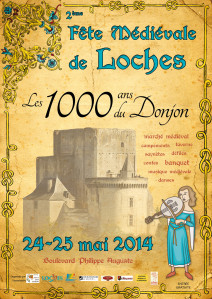 Fete Medieval 2014
The town has an annual medieval festival - this year seems to be earlier than usual on May 24th & 25th
You can see the programme of events here:
http://a-tous-les-temps.over-blog.com/
You can see 2013's here : loirevalleyexperiences.blogspot
---
---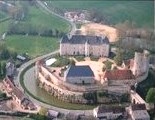 In the 'Grange des Protestants' of Chateau du Chatelier, Le Chatelier (6km Le Grand Pressigny)
Wednesday, July 9, 2014 8:30 p.m. € 12.00
QUARTET OF THE CASTLE
Vivaldi & Mozart
Wednesday, July 30, 2014, 20.30 : Jazz Ensemble "The Movies Swingers" € 12.00
More events below:
In the 'Grange des Protestants' of Chateau du Chatelier, Le Chatelier (6km Le Grand Pressigny)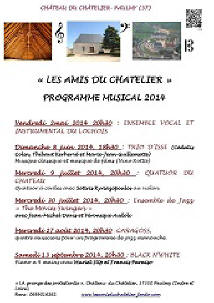 FRIENDS OF CHATELIER
In a beautiful setting located near Paulmy, a small rural town in Southern Touraine, Indre et Loire, is the Château du Chatelier, a beautiful castle, with its moat, completely restored by its current owners.
With a desire to share the heritage of this listed building with the region, an association was created in 2010 entitled 'Friends of Châtelier ".
Its purpose is to organize concerts, diverse trend in the so-called "Protestant" Grange with exceptional acoustics due to its "boat" ceiling in chestnut wood, its soil floor and stone walls.
Not only do these events bring life to this historical building but they also bring live music to this rural area making it accessible to the local people.
---
This years Orleans Jazz Festival takes place between Wednesday 18th and Saturday, 28th of June at three sites in the city, the Campo Santo, Jardin de l'Évéché and at Place de Loire.
www.orleans.fr/evenementiel/orleans-jazz/accueil.htm
---