Paris Beauvais
Loire Valley
Paris Beauvais Airport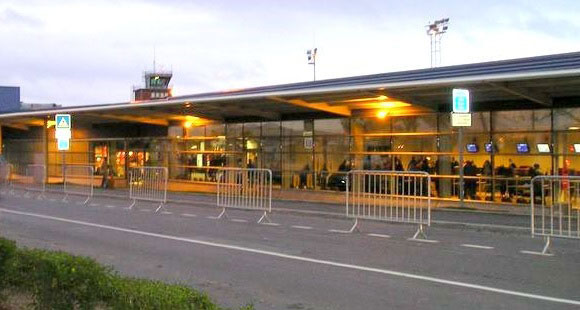 Beauvais-Tillé Airport or Aéroport de Beauvais-Tillé or Paris-Beauvais/-Tillé

or just plain old Beauvais is a small airport 90 km northwest of the city of Paris that has become the gateway to the city for a number of budget airlines including Ryanair, Blue Air and Wizzair. It has 'annexed' the city name the way many regional airports that are close to major cities have, to make them more readily recognised from a location point of view, with no intention to deceive we are sure. It is actually in the village of

Tillé

just outside the town of Beauvais.( So neither Paris nor Beauvais! )

To reach the Loire Valley from here your only practical option is to hire a car and drive. You could make your way to Paris and then get to either Montparnasse or Austerlitz stations but we don't think this is a good option.
Distance from Beauvais to major towns within the Loire Valley:
Cities serviced from Paris Beauvais are:
| | |
| --- | --- |
| Airline | Destinations |
| Blue Air | Bacau, Bucharest-Baneasa |
| Ryanair | Alicante, Barcelona, Bari, Bologna, Bratislava, Cagliari, Dublin, Edinburgh, Faro, Girona, Glasgow-Prestwick, Kaunas, Madrid, Malaga, Marseille, Milan-Orio al Serio, Oslo-Rygge, Pau, Pisa, Porto, Rome-Ciampino, Reus, Shannon, Stockholm-Skavsta, Trapani, Venice-Treviso, Zaragoza |
| Wizz Air | Bucharest-Baneasa, Cluj-Napoca, Gdansk, Katowice, Poznan, Prague, Sofia, Timisoara, Warsaw, Wroclaw |
You have a number of options to get to the Loire Valley from Beauvais airport by car. Your decision will be influenced by your final destination. As a guide we have included a map and directions to Tours - you can open link and change the destination to suit your travel plans.
Here are the directions you get from a 'googlemaps' enquiry which take you through Paris on the periperihque (which you might want to avoid).
If you click on 'view larger map' you will also get directions and under 'suggested routes' you will see option of the A16/A10 route to the west, avoiding central Paris, we would suggest you use this.
Staying in Paris during your trip to France?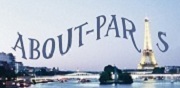 Then check out:
Searching for a hotel in Paris?
'Lowest price guaranteed'
We have linked up with Europe's premier hotel site Booking.com to ensure you get the best possible deal for your hotel in Paris. They offer very competitive prices over a wide range of hotels to suit all pockets Their secure online booking system is backed-up with their 'best price guarantee' - just type in your dates in the search box above or click on the place name on the right.
"Author: Jim Craig"