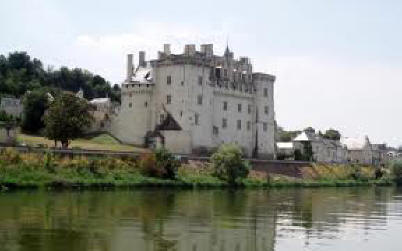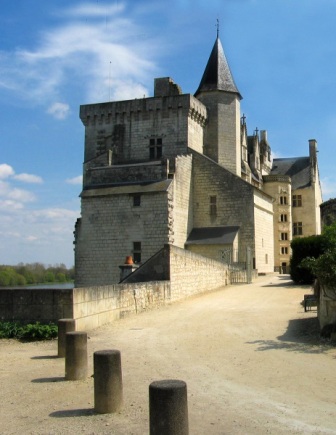 The chateau at Montsoreau's origins date back to the middle ages where because of its strategic position at the meeting of the rivers Loire and Vienne and at the crossroads of the historic regions of Anjou, Poitou and Touraine it became both a military stronghold and tollhouse.
Later with its 'toe' touching the water -- the river originally filled its moats--it became one of the premier boating residences on the Loire.
Montsoreau has been owned by the Conseil Général du Maine et Loire since 1913 but work on its restoration, which included the digging up parts that had been buried for centuries, only began in 1994.It now houses a visitor centre which includes an audio-visual display, entitled 'Les Imaginaires de Loire' which takes you on an imaginary journey aboard one of the flat barges of the Loire river known as gabares.They bring the river to life, showing men's efforts to control it.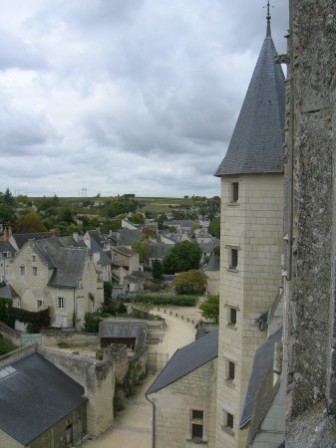 The 15C castle was made famous by Alexandre Dumas' novel "La Dame de Montsoreau" and visitors are introduced to the heroine during the presentation.
The village of Montsoreau itself is both listed as "Village de charme" (Charming Village) and "Plus beau village de France" (Most beautiful village in France).

There is a flea market which receives thousands visitors every 2nd Sunday of the month.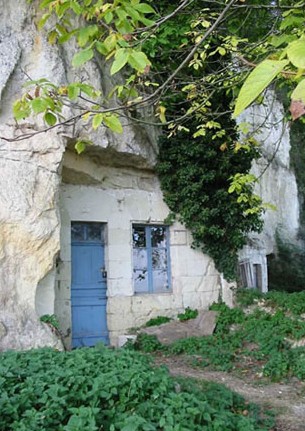 You can explore the world of the troglodyte within the village as you tour the underground world of past occupants such as farmers, fishermen and wine growers. During the 20th century, the mushroom growers moved into the immense galleries dug during 15th century.
Tip: Allow 11/2 hours for the complete audio visual display.
Montsoreau Opening hours :

1st March - 31st March : Saturday and Sunday from 2.00 PM to 6.00 PM
1st April - 30 April : 2.00 to 6.00 PM
1st May - 30 September : 10.00 AM to 7.00 PM
18 October - 15 November : 12.00 to 6.00 PM

Closed on Tuesdays
Montsoreau Ticket prices for 2018 :

adults : 9.20 €
children (5-14) : 5.50 €
students (15-17 ans) : 7.30 €
family ticket (2 adults + 2 children) 25€
group rates on demand

External links:
Directions and time to Montsoreau