The last chance to view this years
CHAUMONT

INTERNATIONAL

GARDEN

FESTIVAL
'GARDENS OF THE CENTURY AHEAD'
Is the theme for this, the 25th edition of the festival.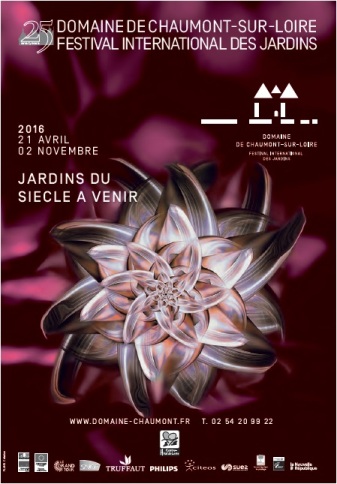 Check out our blog-post on the festival here
---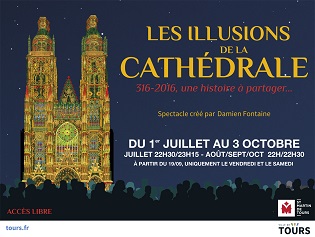 From the 1st July until the 3rd October there will be a light show on the facade of the cathedral in Tours.
Every evening in July: sessions at 22:30 and 11:15 p.m.
1 st August to 18 September, sessions at 22h and 22:30
September 19 to 1 st October sessions only on Friday and Saturday at 22h and 22:30
October 3: 2 final sessions at 22h and 22:30
---
Visit website of village for details
---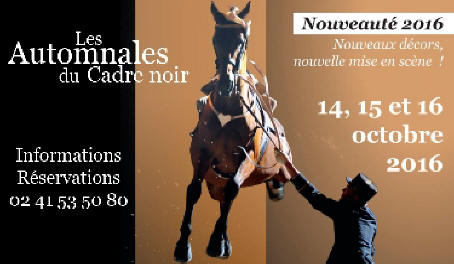 Visit website for details
---

Visit website for details
---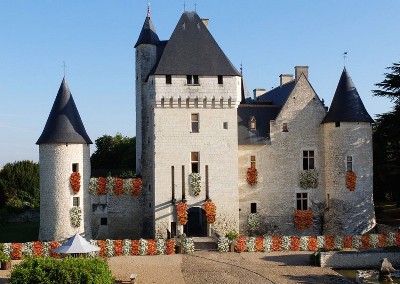 22 & 23/10: FLOWER FESTIVAL FALL IN Chateau Rivau
Lemere (37) - The last days of autumn holidays are a good time to discover the wonderful flowering of autumn daisies, also called "Chrysanthemum gardens". On 22 and 23 October 2016, the Château du Rivau devotes two days, where you can discover the waterfalls chrysanthemums decorating the facade of the castle, the family participate in creative workshops or go to the market with perennial horticulturists and nurserymen rose growers
http://www.chateaudurivau.com/fr/evenements-chrysantemes.php