CHAUMONT

INTERNATIONAL

GARDEN

FESTIVAL 2016
This year the festival gardens runs until November 2nd.
The theme for the festival is
'GARDENS OF THE CENTURY AHEAD'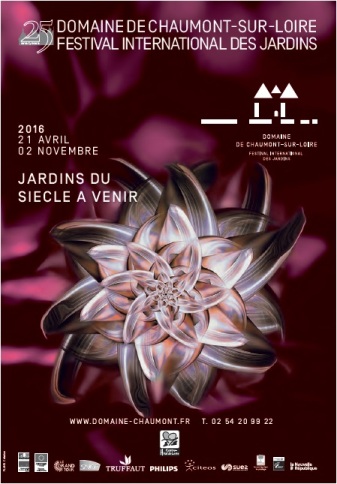 Check out our blog-post on the festival here
---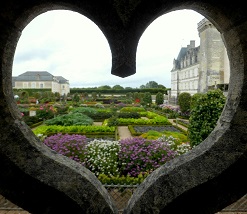 Saturday 24th and Sunday 25th, September: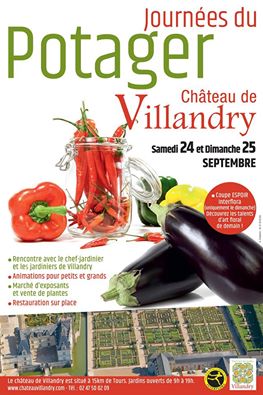 Come and meet the gardeners at Chateau Villandry
This weekend the gardeners of Chateau Villandry avail themselves to amateur and professional gardeners alike who are keen to take advantage of their expertise and knowledge. There are exhibitors of local produce plus distractions the children…as if wandering the delightful gardens weren't enough!
So whether you are an experienced gardener or a novice or just want to view these incredible gardens, this could be the weekend to do it.
Check their website for full program
---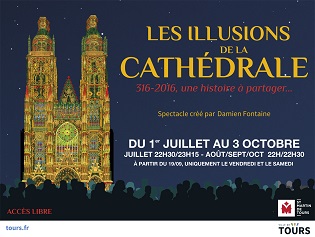 From the 1st July until the 3rd October there will be a light show on the facade of the cathedral in Tours.
Every evening in July: sessions at 22:30 and 11:15 p.m.
1 st August to 18 September, sessions at 22h and 22:30
September 19 to 1 st October sessions only on Friday and Saturday at 22h and 22:30
October 3: 2 final sessions at 22h and 22:30
---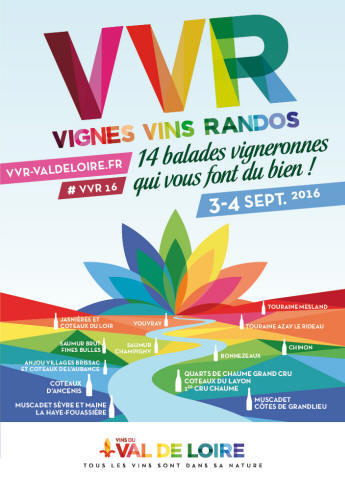 Official website: walk with the winemakers
---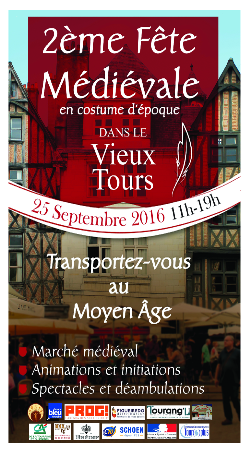 ---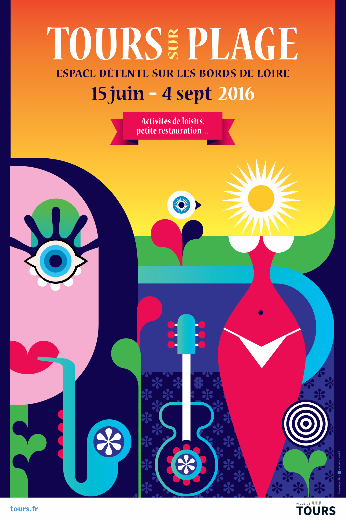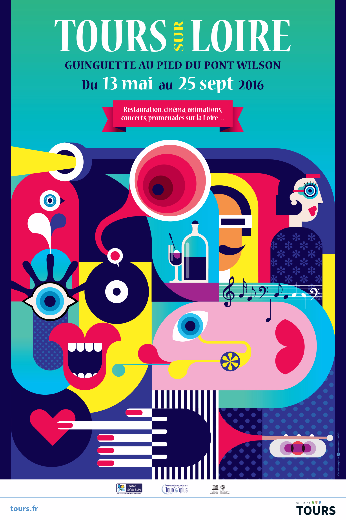 ---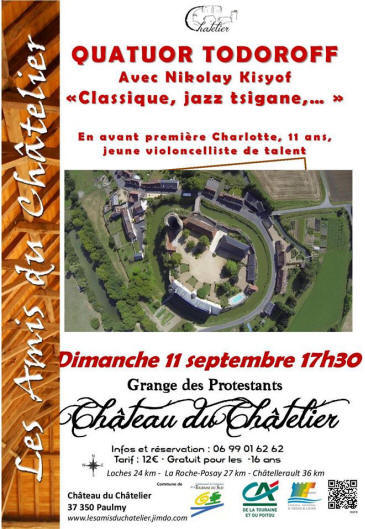 ---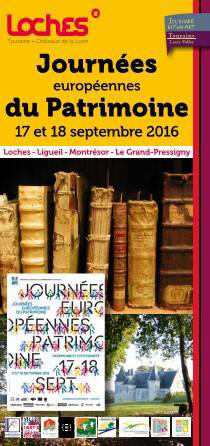 EUROPEAN HERITAGE DAYS
The 33rd edition of the European Heritage Days theme "Heritage and Citizenship"
Every year, on the third weekend of September, heritage sites throughout the Loire Valley open their doors and share their history with you. You can find yourself climbing towers or entering caves and public buildings that would normally be closed to the public. Check out your own area here...
http://journeesdupatrimoine.culturecommunication.gouv.fr/
---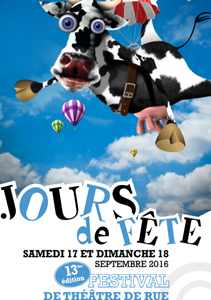 ---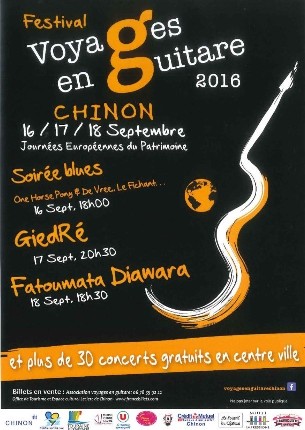 http://www.ville-chinon.com/vie-culturelle/festivals/voyages-en-guitare/
---
This year sees the 30th edition of 'Jazz in Touraine' festival which is being held in Montlouis-sur-Loire. Eight nights of musical entertainment with a mix of big established artists, rising stars and young hopefuls of the jazz scene.
Web site: http://www.jazzentouraine.com/
---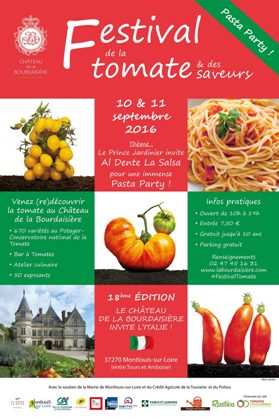 Yes, a 'Tomato Festival'
In its 17th year, the 'Festival of the Tomato' returns to Chateau Bourdaisière in Touraine. The publicity says you can discover no less than 650 varieties of tomato – if you really want to. There will also be 50 exhibitors offering all things tomato! You can also visit the grounds of the chteau but not the chateau itself as it is a hotel.
Saturday 10th and Sunday 11th, September.
Website:
http://www.labourdaisiere.com/portfolio/actualites/
---
---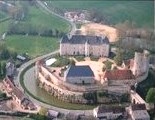 In the 'Grange des Protestants' of Chateau du Chatelier, Le Chatelier (6km Le Grand Pressigny) € 12.00
Saturday, 13 September 2014, 20.30 : WHITE BLACK'N
Piano 4 hands with Muriel Stip and Francis Paraiso
Founded in 2009, this formation is the result of a meeting of two pianists Angevin STIP and Muriel Francis PARAISO.
Program: piano 4 hands: invitation to the general directory
- WA Mozart: Sonata for Piano 4 Hands
- BEETHOVEN: Symphony for orchestra
- SCHUBERT: fantasia in F minor
- HUBER: Serenade op. 55
- SCHMITT pieces for piano 4 hands
- DEBUSSY: small suite, Scottish march
- GERSHWIN: Prelude