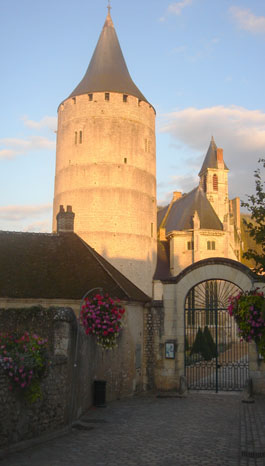 The Eure-et-Loir market town of Chateaudun on the Loir (without the 'e') river is notable for its grand chateau which looks out of place sitting as it does on its limestone outcrop at such a great height above the town. It was home to Jean de Dunois, comrade in arms of Joan of Arc.
It has evolved from its 12th century fortress origins to be the building it is today with the help of various noblemen adding wings and with the Renaissance leaving its mark as well. It has been listed as a 'monument historique' since 1918.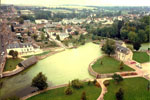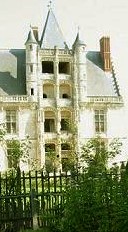 On a clear day, the views from the top of the chateau are quite breathtaking. As is the trek up the finely carved staircase to take them in!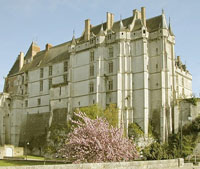 Inside has been restored with care and taste with the rooms having been lightly furniture and hung with 17th and 18th century tapestries. Its most unusual feature is the dungeon, located next to the main kitchen. It must have been pretty horrendous for the prisoners starving while sumptuous meals were being prepared just inches from their noses!
From July to September the kitchens come back to life with the sights, sounds and smells of banquets, accompanied by period music, to rekindle the splendours and 'art de vivre' of grand dinners in the Middle Ages. You are cordially invited to the "Table de Jean de Dunois" to savour authentic dishes of the 15th century.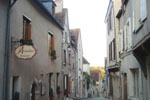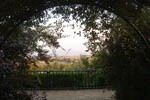 The town with its 16th century half-timbered houses, church and square is charming like so many others in France. The walkway under the shadow of the chateau above the river valley, has been turned into a public garden.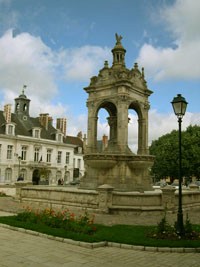 In the past the town was an important centre for the grain trading, which took place on the main square every Thursday. Its location at the crossroads of the routes between Paris and Tours and Orléans and Le Mans provided the town prosperity during its early history