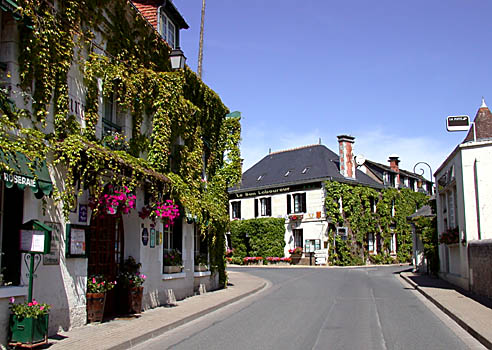 The small village of Chenonceaux within the Loire Valley in France, has no choice other than to play second fiddle to its ever popular chateau -- Chateau de Chenonceau,without the 'x', but it takes its role seriously offering the 'chateau hoppers' ample opportunities to dine and stay in comfort with options to suit most travellers.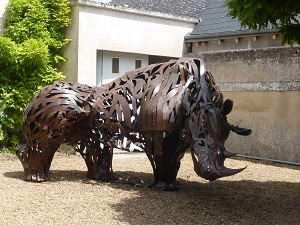 It doesn't take long to stroll through the streets of the village but you are rewarded by some unusual sites like this rhino. in the driveway of the antiques dealer on Rue Bretonneau.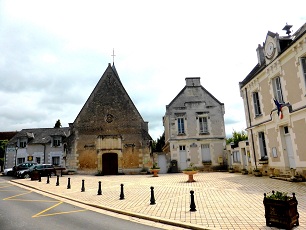 This Loire Valley village also has a very small chapel, L'église Saint-Jean-Baptiste which is worth popping your head into as after all the grandeur of some of the abbeys, churches and cathedrals you will find its simplicity charming.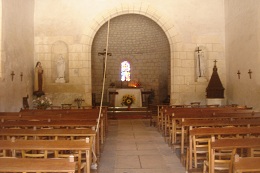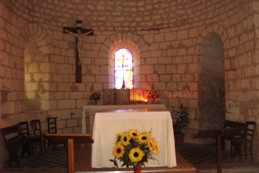 Some enterprising residents also offer pottery products from a small shop just as you enter the village and there is a boulangerie, a gift shop and a small tourist office.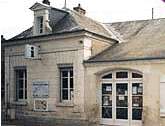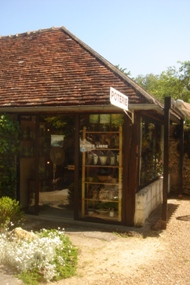 Tourist office:
Open from October 1 to April 30
Monday to Saturday from 10:00 to 12:30 and from 14h to 17h00
From May 1 to September 30
Monday to Saturday from 10am to 12.30pm and from 14h to 18h30 (19h in July and August)
Please note it is closed on Sundays.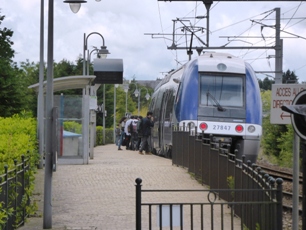 There is a railway station, well actually a platform stop, which separates the chateau car parking and the village making chateau Chenonceau easy to reach even without a car.