Cher, Centre- Val de Loire, France
The department of the Cher is part of the Centre Region of France. It is said to lie at the true heart of the country, it is here you will find several towns and villages competing for the exact centre, it is renowned for its natural unspoilt beauty, fine food and good wine. It takes its name from the river of the same name which passes through it.
It is an area of diverse landscapes as it includes the vineyards of the Sancerre hillsides, the canals and river valleys of Le Pays de Vierzon, the Marais de la Voiselle (marshlands) near its principle city Bourges, the confluence of the rivers Loire and the Allier in the Pays Loire Val d'Aubois plus all the romance of the ancient territory of Berry which was split up in reorganisation between here and the department of Indre.
Map of Cher - Centre Val de Loire, France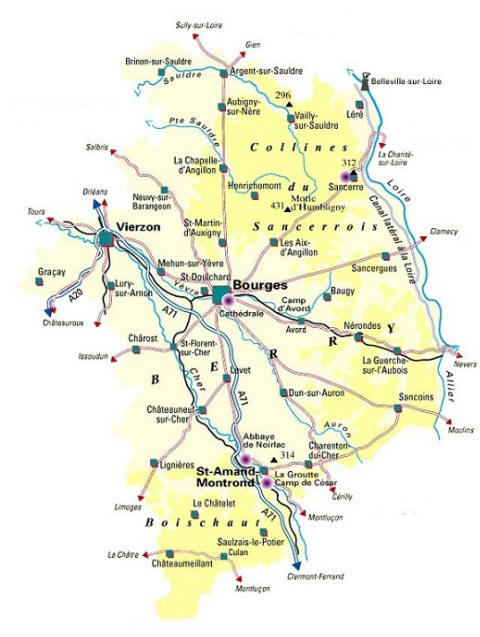 Map source: https://www.1france.fr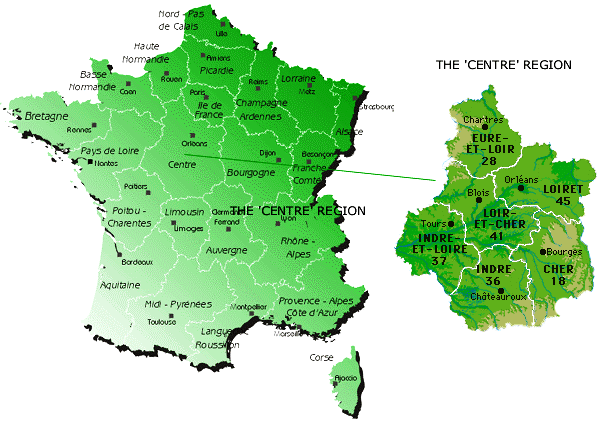 https://www.berryprovince.com/ Official tourism site
"Author: Jim Craig"