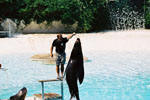 La Fleche is the oldest zoo in France (1946) but still retains a freshness even after all these years, helped by its location amid natural woodland (like Beauval) and landscaped gardens.It is more than just a zoo, it has a marine world which hosts aquatic shows, a falcon show or the parrot acrobat show, its a great day out.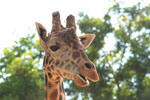 This zoo has approximately 1200 animals, 130 different species, from the five continents, spread over 15 hectares.
The zoo has a triple vocation: to distract, educate and protect.
It also makes it possible to sensitize any visitor on the need to protect our natural environments, while spending a pleasant day out.It safeguards more than 25 threatened species and celebrates more than one hundred births per annum.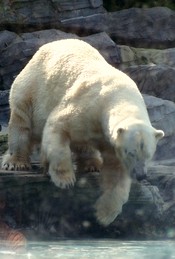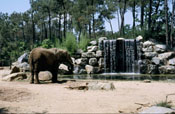 The zoo continues to evolve and develop as near natural habitats for its animals whether its grasslands, the tropics or near Artic conditions .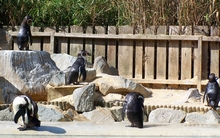 The zoo is open all the year:

- April: 9h30/18h00
- May 1 /September 30: 9h30/19h00 (July and August: 9h30/20h)
- October 1 /March 31: 10h00/12h00 - 13h30/17h30
- School Sunday and Holidays: 10h00/17h30

Entry to the park:
Adults ( from 12 years ) :
19,50 €
Children ( 3 to 11 years ) :
16,00 €.
Address:
Le Tertre Rouge
72200 LA FLECHE
Tel. 02.43.48.19.19– Fax 02.43.48.19.18

Email: info@zoo-la-fleche.com

Getting there:

40 km : Le Mans and Angers - Coach shuttle service from both.
4 km : La Flèche
20 km : A11 sortie Durtal - La Flèche or Sablé-La Flèche