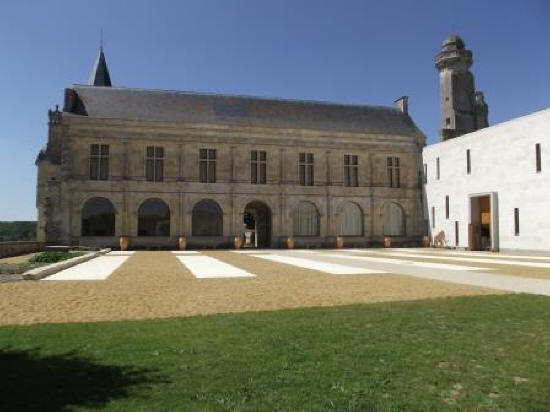 After many years and euros the 'Musee de la Prehistoire', designed by German architect Bernd Hoge and built within the chateau grounds of Le Grand Pressigny, finally opened its doors in September 2009. The reason for its location here is that Prehistoric man lived in this area - attracted by the abundant high-quality flint which could be fashioned into superb tools.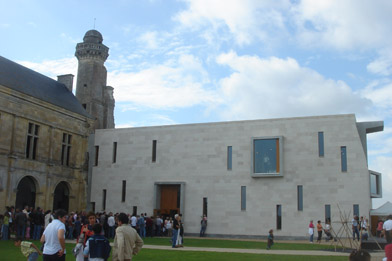 Its opening has caused a bit of debate within the local community - much of it centring around the modern design addition to the existing chateau. We reserve judgement on this issue as it does work internally and provides a great location for what is ostensibly a collection of rocks! The rock in question here is flint and Le Grand Pressigny flint ( 'silex pressignien' ) is probably the most famous siliceous material in Europe as well as the most widely distributed raw material in prehistory.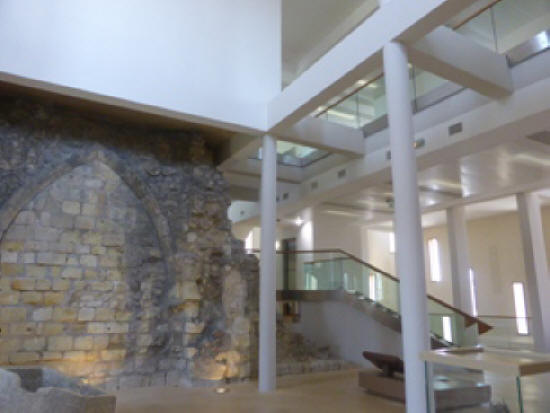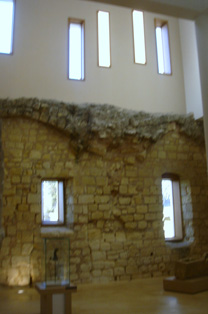 The architect has successfully blended the new building onto the existing one and has probably been allowed to be over generous with the space allocated, making the building itself part of the exhibition. The majority of exhibits are actually housed within older parts of the chateau accessed from the new building.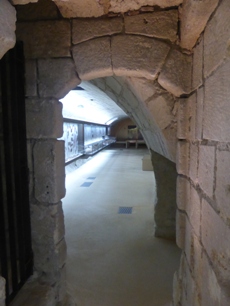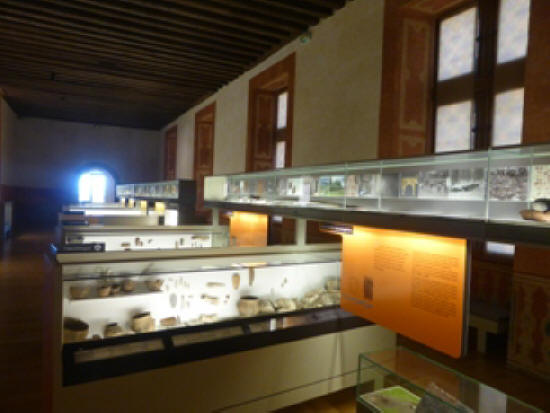 In the underground caves there is a video show showing how to 'work' the flint on display and you can understand why it was popular as tools and weapons.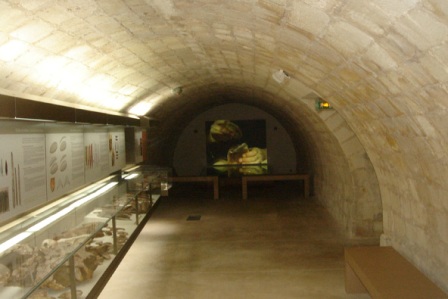 On the first floor a great deal of space is allocated to the history of the chateau - the picture on the right is a copy of one displayed there - although this information and indeed all the information within the museum is only in French but you can pick up an audio guide in English from the reception.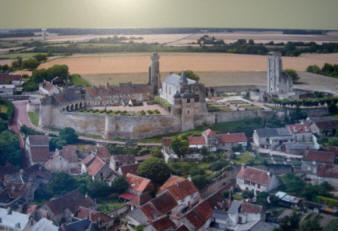 On the ground floor there is another video presentation area and access to the rooms of the existing chateau that will be home to temporary exhibitions.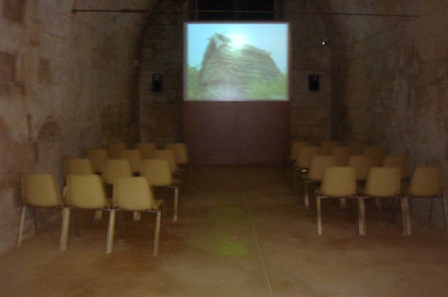 A life-size Megaceros (Irish elk) has been installed to add more interest to the outside space and connect it to the collections inside. The species apparently became extinct around 10.000BC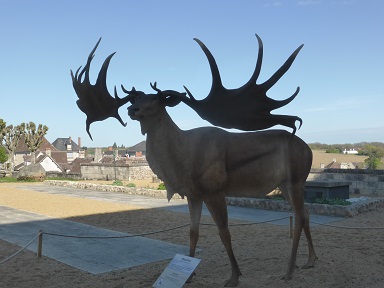 The museum is open (10.00am -6.00pm) every day except Tuesdays, all the year round.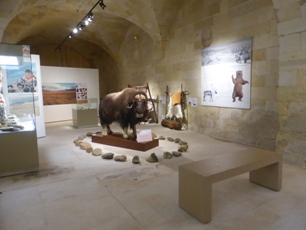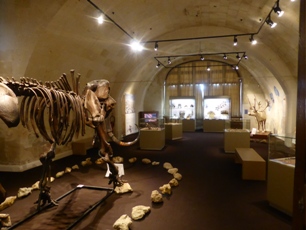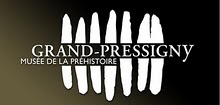 Le Grand Pressigny
Museum of Prehistory

From 10am - 6.00pm
Adults € 5.50
Children € 4.50 (under 7 years free)
Free Parking for cars and buses