Loches market

The market at Loches is held every Wednesday and Saturday morning and is a good way to start off a visit to this interesting citadel town. The stalls are set up in a meandering fashion, winding their way through its medieval streets - an excellent backdrop for an interesting morning's stroll - like most markets here it is all over by 12.00am, just in time for lunch.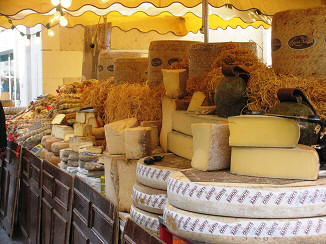 On market day the the town turns into a bustling community where shoe sellers join cheese sellers who compete with the smell of fish and flowers which are outshone by flamboyant pottery - it's all here! Plus you have the added bonus of some fine permanent shopping and ample free parking.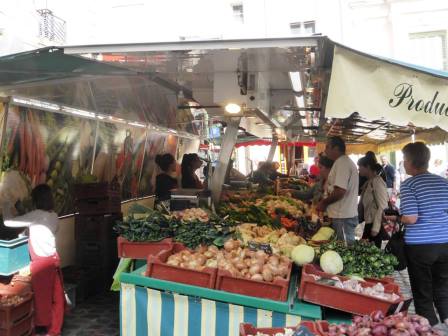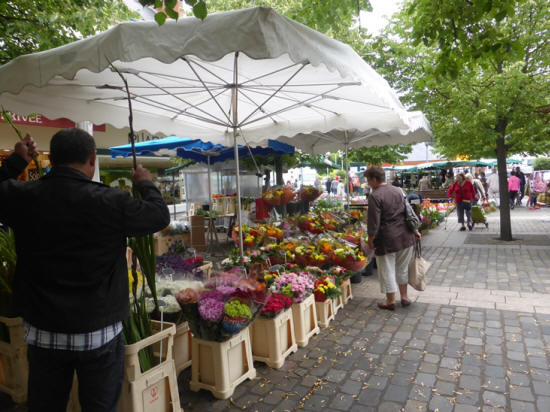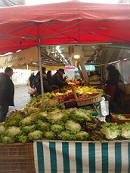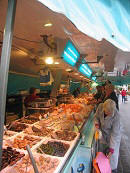 Smelling tasting and buying at Loches Market
We normally find that you can find a parking space by the train station (gare) though you may have to wait a few minutes on busy days but there are plenty of alternatives. Please note on market days the car park at Place de Verdun can be used for stall holders.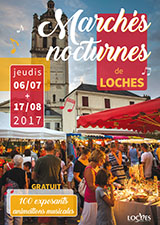 This summer's night markets in Loches are tomorrow 6th July and Thursday 17th August.
From 6.00pm until midnight.
External links:
www.ville-loches.fr/ Official website of town
www.loches-tourainecotesud.com/ Tourist board of Southern Touraine
loirevalleyexperiences.blogspot Blogpost on Loches' medieval festival