Loches in the Loire Valley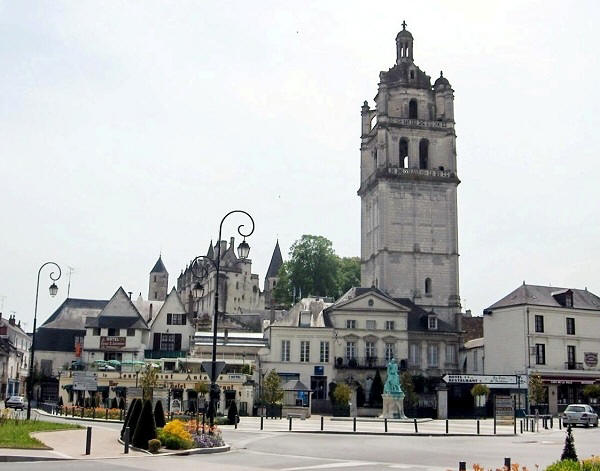 Loches, one of our favourite places in Centre Val-de-Loire, is a very pleasant medieval riverside town in the department of Indre-et-Loire, southeast of Tours, resting on the banks of the Indre River.
Your first impression of Loches will be of a town steeped in history, that still retains its authenticity, one of the best-preserved in France. Guidebooks actually have it 'listed' it as a town of Art & History as well as recommended detour (plus beau detour). Its narrow, traffic free streets in the old town could be the same ways travelled by the kings, queens and heroines of its medieval past.
Yet it has also slipped into the future sympathetically to give us a town of character with all the modern amenities you need.
Shoppers will find it a joy - especially on market days.
| | |
| --- | --- |
| Flower market | Cheese stall |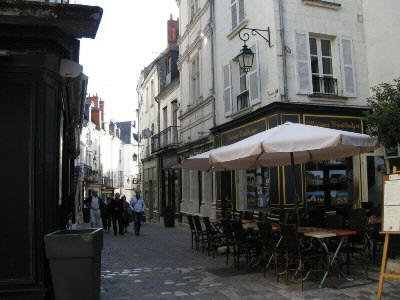 The town also has many fine bistros and restaurants, to suit most budgets. If you are planning to have lunch on market days it is recommended that you make a prior booking.
Check out 'Le Gerbe d'Or'.
It is a citadel town and has a medieval complex within its walls which includes a castle keep, a royal residence and a collegiate church. Due to St.Oars hilltop location the town's inhabitants felt that a church in the lower town would be useful for its older residents and a new church St. Anthony's was built.
| | |
| --- | --- |
| Donjon | Royal lodgings |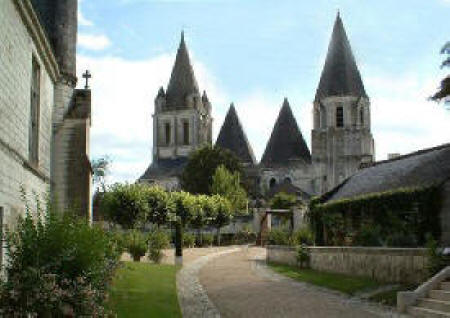 St.Oars church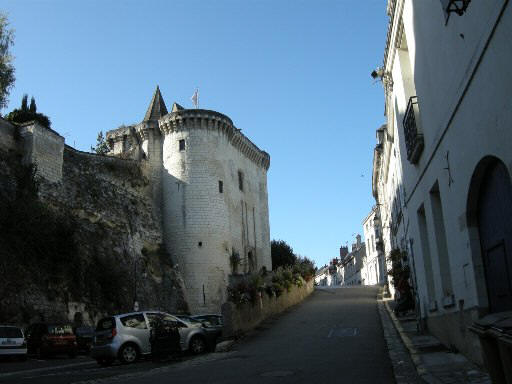 Porte Royale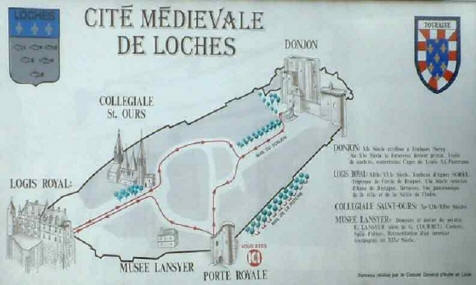 Plan of citadel walk
Its chateau and dungeon are easily accessible by walking up Rue de Chateau and entering the citadel via the 'Porte Royale' - well worth a visit - learn of the Richard the Lionheart connection.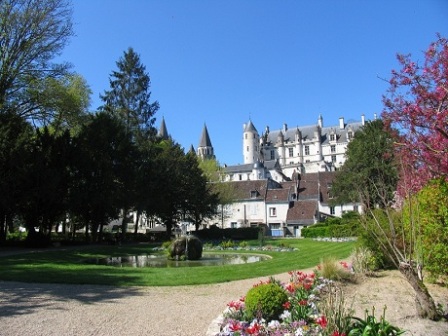 There is a lovely public park on the other side of the river which looks up to the chateau and you should seek it out for its bandstand and floral displays as they make for great photo opportunities.
You can see more garden pics here on our blog
The river Indre runs through the town its twisting current making it challenging for anglers who like to fish along the banks, right in the heart of town. It also gives the town additional character and appeal.
| | |
| --- | --- |
| Within easy walking distance there are two museums, municipal tennis courts and an indoor swimming pool . | |
The town is also well served by supermarkets with a large 'Super U' to the north and a 'E.Leclerc' to the south on the outskirts.
The Caravaggio controversy:
Two paintings discovered discarded in a church organ loft in 2006, in the town, were identified on an inventory as original Caravaggio's and reputed to be worth up to £50 million each !
Although initially authenticated as originals various experts have since doubted the pictures are by him. This has not stopped Loches promoting itself as a 'Caravaggio town' and they can be viewed where they were discovered at the church of Saint-Antoine.
| | |
| --- | --- |
| | Is the Renaissance rascal overtaking Michelangelo in the popularity stakes? Check out article here... http://www.nytimes.com/ |
More on Loches
You can check out a great video here (in French) but great views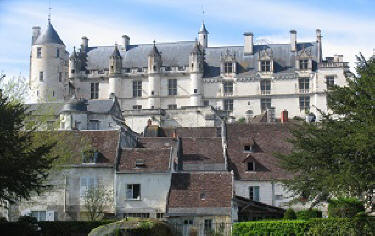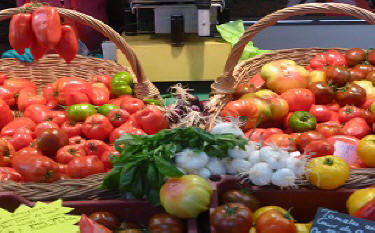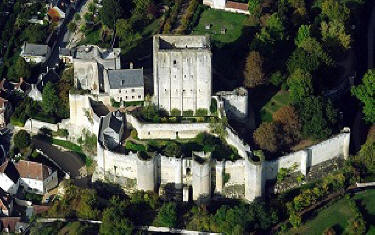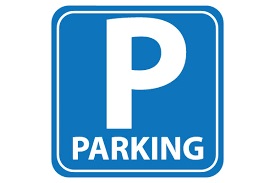 The town is 'twinned' with Wermelskirchen (Germany) and Saint-Andrews (Scotland).
External links:
Official website of town
www.loches-tourainecotesud.com/
Tourist board of Southern Touraine
Blogroll:
loirevalleyexperiences.blogspot
Blogpost on Loches' medieval festival
Find a hotel in Loches

Lowest rate guaranteed : No booking fees.
OR
FIND A VACATION RENTAL ACCOMMODATION NEAR LOCHES