From its source to the Atlantic : The river la Loire, the longest in France, has its source in the springs on the side of Mont Gerbier de Jonc in the southern Cevennes hills within the department of the Ardeche. It then flows north to Orleans and then west through Tours and on to the Atlantic coast at Nantes.--a distance of over 1000km .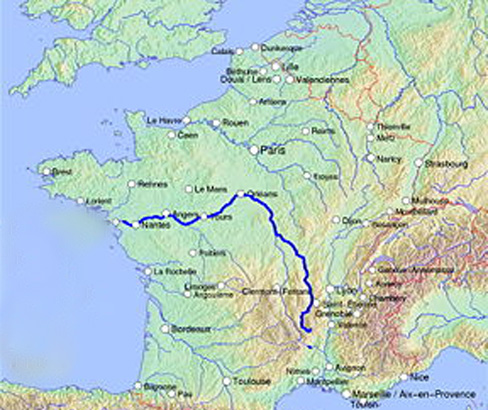 The river actually gives its name to a number of departments of France as it flows towards the Atlantic Ocean : Loire**, Haute-Loire, Loire-Atlantique, Indre-et-Loire, Maine-et-Loire, and Saône-et-Loire.
Unlike most rivers in western Europe, there are few obstacles to the Loire's natural flow, few locks and dams to slow its progress. One of the few obstacle, the Villerest dam, built in 1985 just south of Roanne has played a key-role in preventing recent flooding, making the Loire a popular river for boating trips flowing through attractive countryside, tofu cliffs and beautiful chateaux.
**Not the Loire Valley - This is the lesser known department that lies in the region of Rhone-alps in the south of the country
Click on link below for good info on the source of the river:
www.richardkelley.co.uk/sourceoftheloire
http://www.experienceloire.com/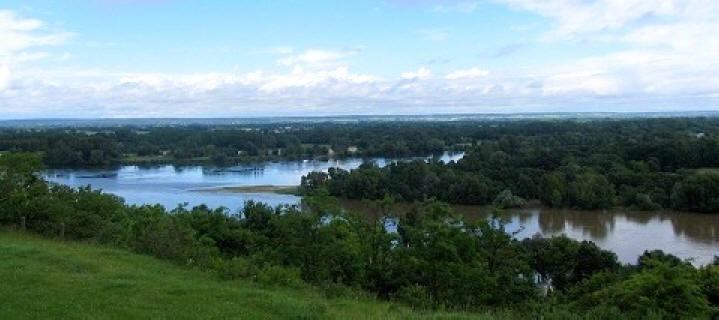 *The confluence of the Loire river and the Vienne river at Candes-Saint-Martin