Once inside you cannot fail to be impressed...how did they build these buildings...could we do it now? Below are photographs showing the splendour of the nave...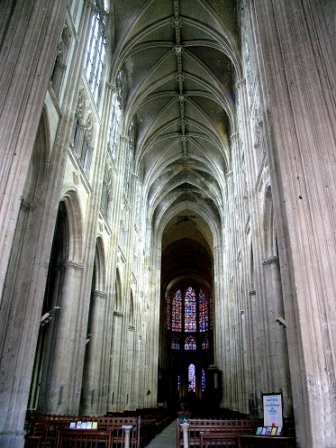 and the beauty of the mainly 13th century stained glass windows of the choir.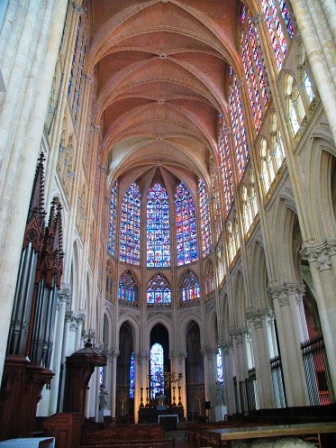 These windows are reminiscent of the glorious windows of the Sainte-Chapelle in Paris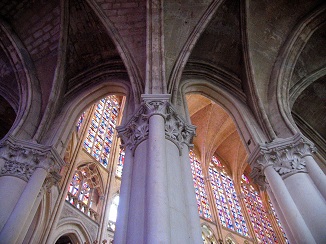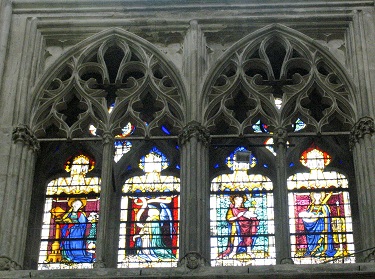 There are also. examples from the famous 'Lobin' factory of Tours.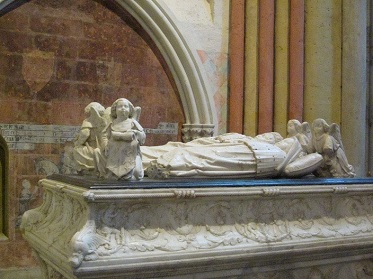 As you walk around the cathedral you view various tombs including that of the children of Charles VIII and Anne de Bretagne.
The north transept contains the St.Martin altar plus an impressive rose window.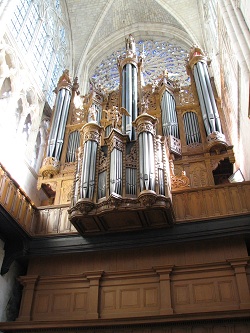 The south transept contains the fabulous 16th century cathedral organ which has had major restoration worked carried out throughout the many centuries of its existence.