2016
CHAUMONT

INTERNATIONAL

GARDEN

FESTIVAL
Open to visitors until November 2nd...July is a great time to visit be sure to take a sun hat!
The theme for the 25th edition of the festival, is
'GARDENS OF THE CENTURY AHEAD'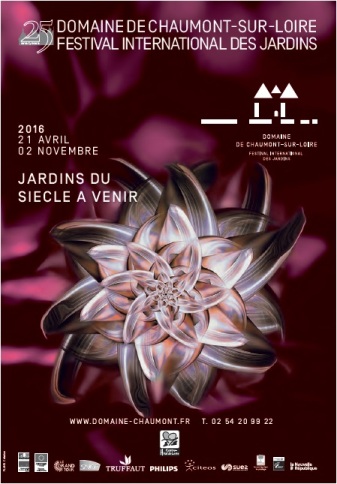 Check out our blog-post on the festival here
---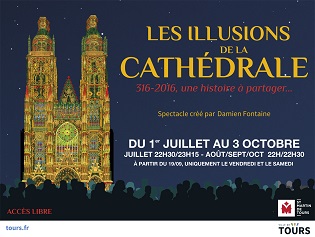 From the 1st July until the 3rd October there will be a light show on the facade of the cathedral in Tours.
Every evening in July: sessions at 22:30 and 11:15 p.m.
1 st August to 18 September, sessions at 22h and 22:30
September 19 to 1 st October sessions only on Friday and Saturday at 22h and 22:30
October 3: 2 final sessions at 22h and 22:30
---
Tours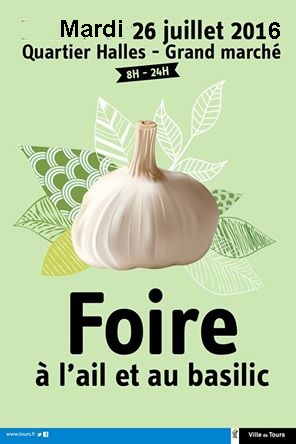 ---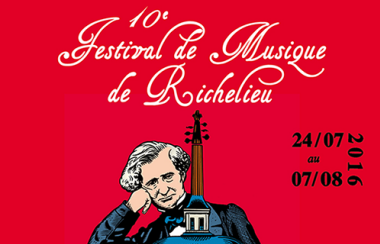 This year ( 2016 ) is the 9th Richelieu Music Festival
The festival will be held this year with events from July 24th through to August 7th. The festival invites a diverse mix of international talent. Fancy a bit of Bach or Bizet?
Check out full programme here:
http://www.festivalmusiquerichelieu.fr/programmation.php
---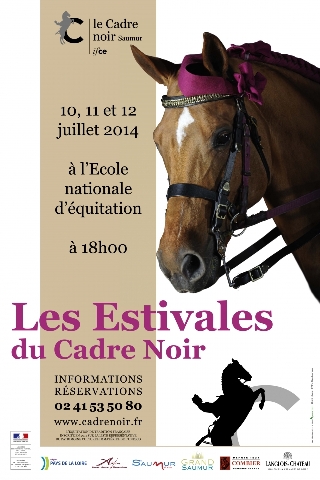 Show on Saturday 23/07/2016
see website for details
http://www.ifce.fr/events/les-estivales-du-cadre-noir-2016-2/
---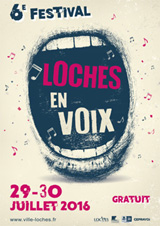 On 29th & 30th July in Loches you can enjoy an eclectic mix of musical genres.Check out the website for concert venues and times.
www.ville-loches.fr/festival-loches-en-voix
---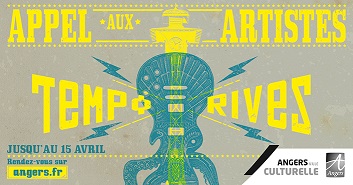 13 July to 16th August 2016

The 7th edition of the 'Tempo Rives' music festival, organized by the City of Angers, promises an eclectic mix of music from both local artists and international acts.
Check out their website for more information.
---

image courtesy http://www.chenonceau.com
CHENONCEAU (37)
Night walks...castle and gardens, under the music of Arcangelo Corelli.
Every evening from July 1 to August31, from 21:30 to 23:30.
Booth opening times: 21:30
Booth closing times: 23:00
Entry fee: 6 Euros.
Children under 7 years old: Free.
http://www.chenonceau.com/index.php/en/news/night-walk
---