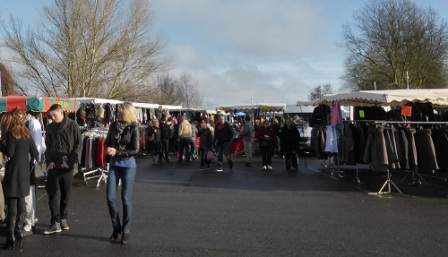 One of the most popular markets in the Loire Valley is the large Sunday market along the banks of the river Loire at Amboise. The vendors set up along the two long, tree-lined avenues of the market place. Here you will find fish, meat, bread, fruit & veg,.cheese, flowers, clothing, kitchen supplies, furniture, soft furnishings, jewellery, handbags, garden supplies, live birds...and just about everything you can think of.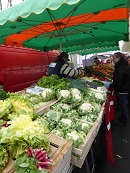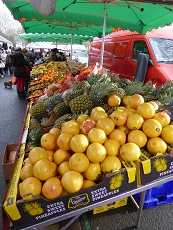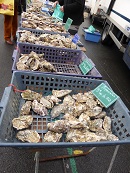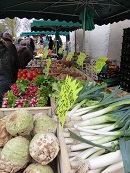 You will find goods from local producers plus others brought into the region - fish from Brittany for example. Amboise market attracts shoppers from the surrounding area of the town and from further afield with people making a daytrip of, market in the morning, them perhaps a picnic by the Loire in the afternoon with the bottle of Vouvray, bread cheese and rilletes that they have just bought. Or they visit the chateau or Clos Luce where Leonardo de Vinci spent his last years.
Sunday's market is from 8am to 2.00pm There is a smaller market every Friday from 8am to 1.00pm.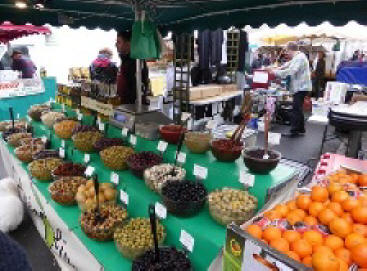 Market days in Amboise are very popular so to make the most of it try and arrive before 10.00am. In the height of summer parking your car can be a bit of a problem, because it looks like the entire department's population, plus hoards of tourists have found their way into town. A little patience can however be rewarded if you enter the car parks in front of the market later than this as you will find someone leaving as you arrive. You can also try your luck at the foot of the chateau or at the official car park 'le Château' which is a reasonable walk from the market but if it's your first visit it is a good way to get to know the town. Parking is free on Sundays.
You can get a taste of Amboise Market in video (French) here