Angles sur l'Anglin
'One of the most beautiful villages in France.'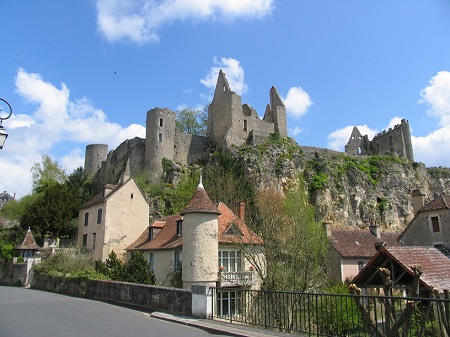 Although technically not within the Loire valley we have included this beautiful village because it is easily accessed from Southern Touraine and also because some of the official guides to this region have 'adopted ' it as their own...it's not difficult to see why - it is a photographer's dream of a place!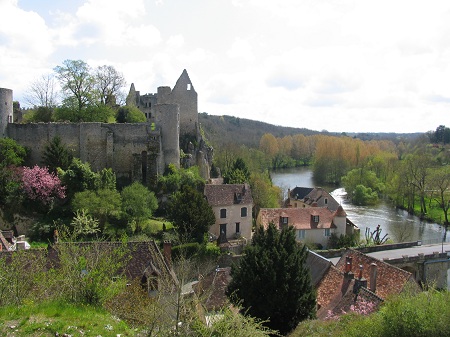 As they say a picture is worth a thousand words.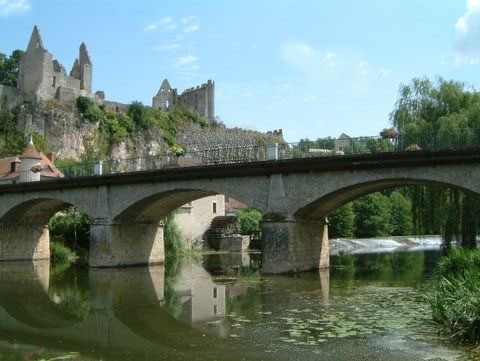 Angles-sur -l'Anglin with it's striking ruined cliff-top castle is widely acknowledged as one of the most beautiful villages of France ('plus beaux villages de France' ) and its medieval streets testify to its rich historical past - it was the last stronghold of the English in the hundred years war.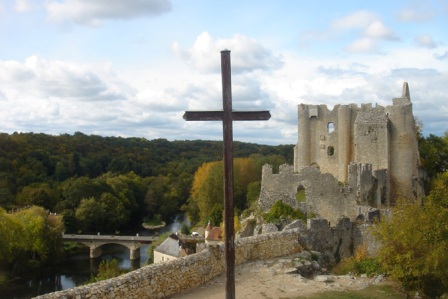 If you know where to look there are some quiet secluded spots to fish or relax and paint (the area attracts many artists) and where you can slip into 'relax mode' with ease.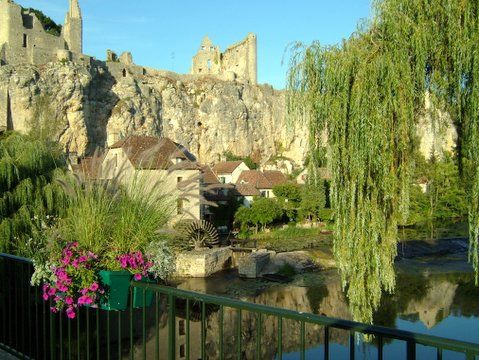 On the first Sunday of August there is a spectacular fireworks display with the castle and river as backdrops. The spectacle begins at 10.30pm and with a fete in the afternoon you can spend a very pleasant day here.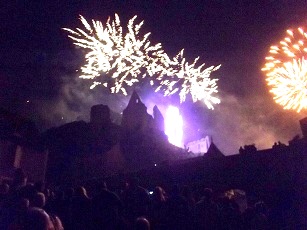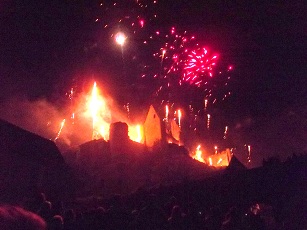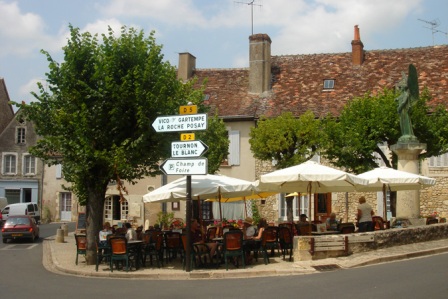 There is a nice eating area in the centre of the village which is served by a couple of good little restaurants - ideal for coffees - plus there there are others in this charming village offering a variety of eating options. There is also a plethora of antique / brocante shops to wander through or to just window shop.
An enterprising English couple Nick and Nadia have opened a salon de thé (tearoom) called No15 just over the bridge which is proving popular with visitors. They offer teas, coffees, sandwiches, salads and ice cream and homemade pastries in a very comfortable setting. Open from 11.00am
The village has a programme of spring, summer and autumn events called 'Les Estaivals'
Events include:
Medieval craft market in July
Firework show the first Sunday in August
Book Festival in August
Sunday flea market on Heritage Day in September
Roc Aux Sorciers
Opened at Angles-sur-l'Anglin in the spring of 2008 is the Roc Aux Sorciers ( witches rock). This is the site of prehistoric carvings dating from 14 000 years ago. They are said to be the most important carvings of their type in Europe - three-dimensional representations of animals, a kind of 'Lascaux of sculpture'. The sculpture was discovered in 1950 but has been inaccessible to the public in order to conserve it. Now a replica has been made in order that everyone can admire this important prehistoric art-work. Worth a visit? You can judge for yourself !
This is a 'must see' village.
| | |
| --- | --- |
| | To get the most of the great views of this charming village you should park in the parking area of the 'higher village'. As you enter the village on the D5 from Vicq sur Gartempe you take an immediate right turn at the 'Bar Creperie l'Angles towards the parking.. When you park head down to the bottom of the field to take in the view. Pop into the tourist office and pick up a map of the village walk and make your way down to the 'lower village for more great shots. |
Directions and time to Angles-sur-l'Anglin