Most beautiful villages in the Loire Valley?
Centre Val de Loire
Les-Plus-Beaux-Villages-de-France

This association was formalised in 1982 to preserve the heritage of French villages (with a population of no more than 2000 inhabitants) with at least two protected historical sites. The awards are given to these villages (151 at the last count) that share the same passion and ambition to promote and recognize the quality of their heritage, history, culture and their desire to conserve their individuality and authenticity. Although the title implies, and some people believe, that these villages are 'the most beautiful ' in France, it is only because they meet the qualifying criteria and have applied to the association to be listed that they have in fact the right to display the 'title'. There is no denying the membership of the association is a positive step and these villages are indeed beautiful but France has many more and as to which are 'Les-Plus-Beaux' this must surely be in the eye of the beholder.
The villages of the Loire Valley include 8 of the 'Les-plus-beaux-villages-de-France'. ( * 9 if you include the beautiful village of Angle-sur-l'Anglin which has been 'adopted' by the local tourist board due to its location on the border of Southern Touraine).
Whether you choose to stay in one of the Val de Loire's major cities, medieval towns or charming villages you will find something to delight you.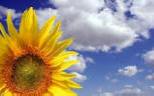 Weather information for Loire Valley