Loire Valley - Montresor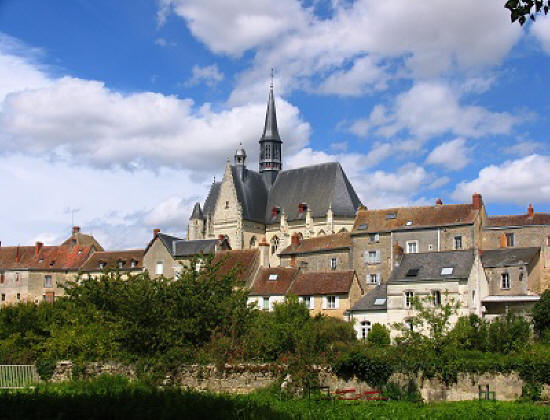 The beautiful village of Montrésor is located in the department of Indre-et-Loire, 1hour southeast of Tours and 17km east of the medieval town of Loches.
Montrésor is listed as one of the 'Most beautiful villages in France', it is indeed a very pretty place - these awards are given to villages in France (151 at the last count) that share the same passion and ambition to promote and recognize the quality of their heritage, history, culture and their desire to conserve their individuality and authenticity.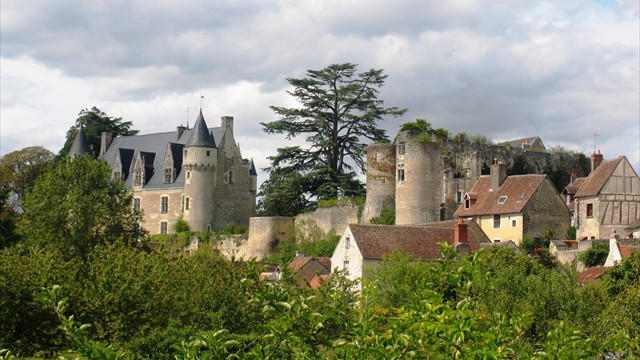 A large part of its heritage revolves around the delightful Chateau de Montresor which sits on its prominent position overlooking the village.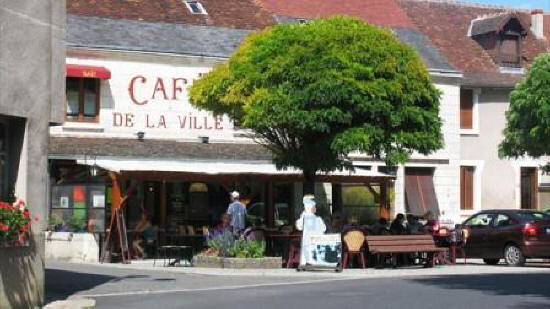 Behind it, at the foot of its protective wall you will find the villages main restaurant, the popular 'Cafe de la Ville' plus its ancient timbered 'Halles des Cardeaux' which is currently hosting an exhibition of beautiful three dimensional coloured glass backlit panels described as 'Gemmail' on the first floor.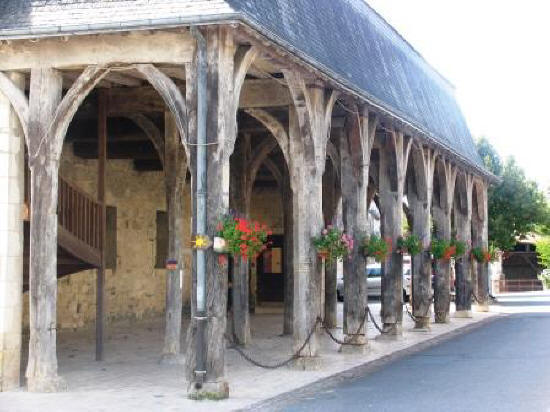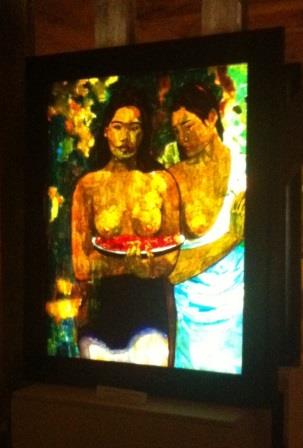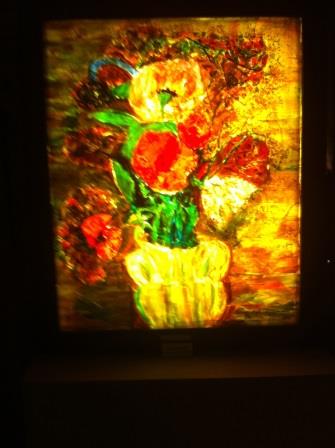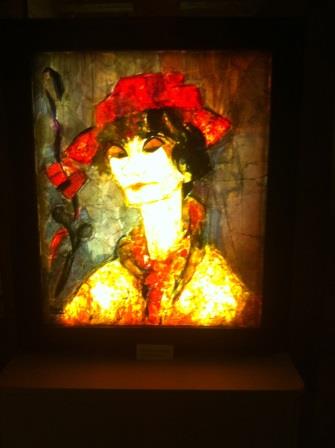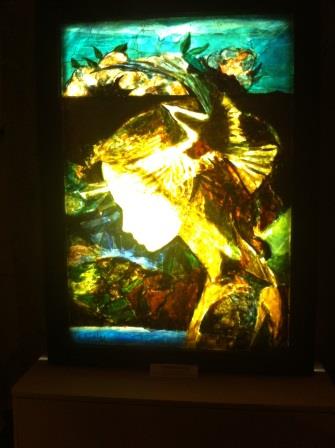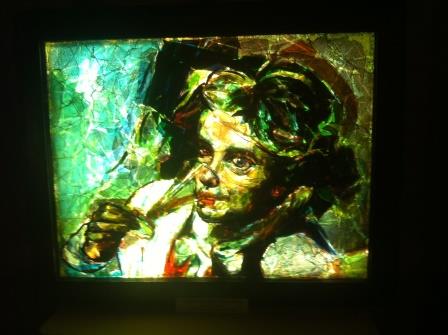 Further down the road (Grande Rue) you will find a very good tourist office which, as well as having all the local information you'll need, also stocks local produce. Your host is Rebecca an English lady who is also fluent in French and very knowledgeable about the local area.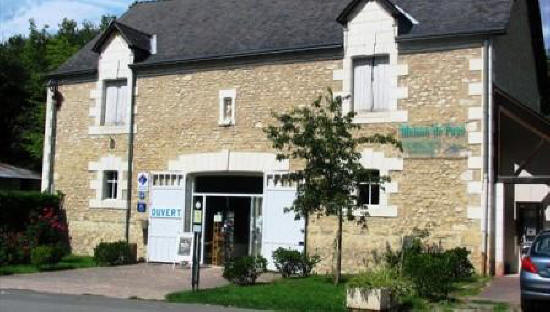 Continuing down Grande Rue in the direction of the church you will find the ramp leading to the entrance of the chateau plus it is also the route to discover the interesting little streets of the village.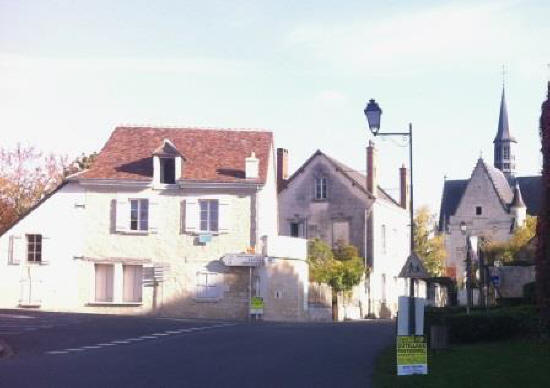 The walks offers many great photo opportunities with the church of Saint John the Baptist, which is a 'must see',often taking centre stage. The church was built between 1519 & 1541 in the Gothic style but with a Renaissance portal. The college at the bottom of the nave, founded by Imbert de Bastarnay houses his tomb, it has three magnificent white marble effigies. Inside there is a 17th century painting 'the Annunciation by Philippe de Champaigne.You can read more here on the church.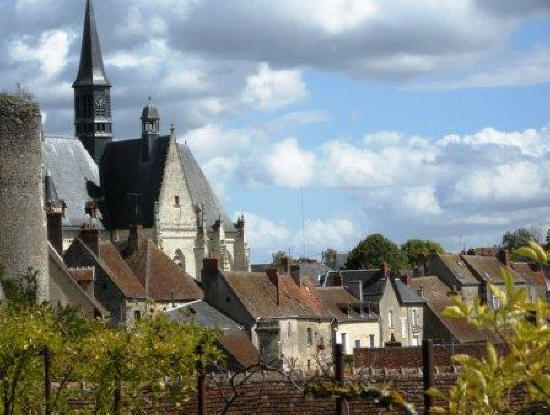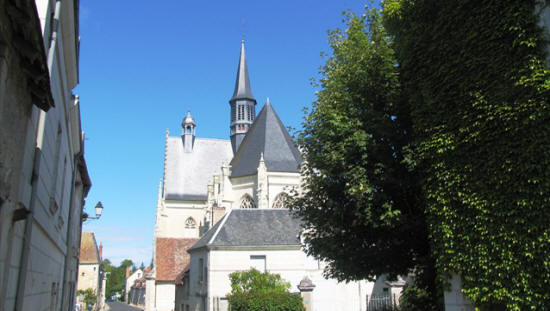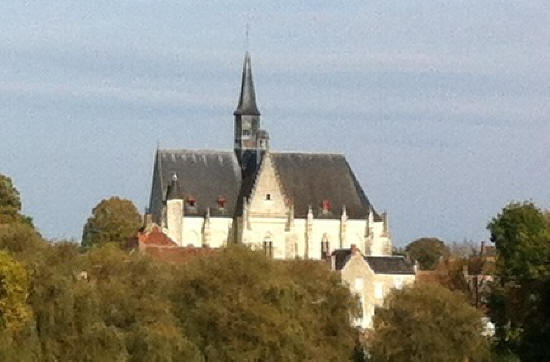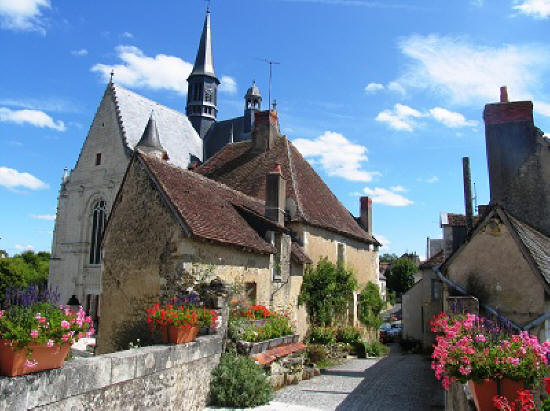 After visiting the church follow the route down on to Rue Xavier Branicki and admire some pretty little half-timbered houses. There is also a second eating option here a creperie but it is only open in 'high season'.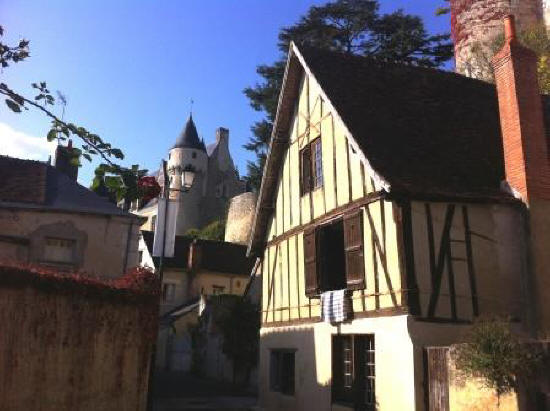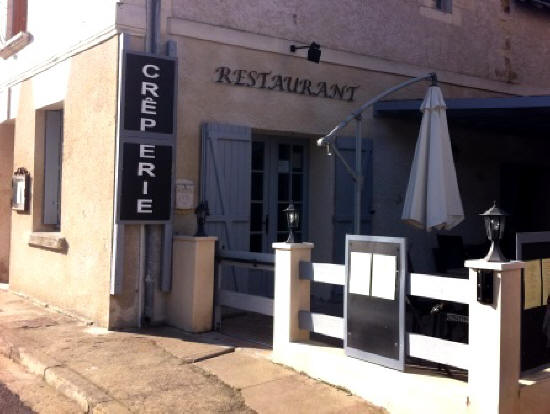 The village of Montresor certainly has all the right credentials as a 'most beautiful village'. It has charm by the barrow-load and though it is not a large place, its little streets are a joy to walk along as they take you back in time. There is a lane off Rue Xavier Branicki that takes the walk over a bridge on to the other side and along the river Indrois where you will catch a view of the lavoir and a different view of the chateau.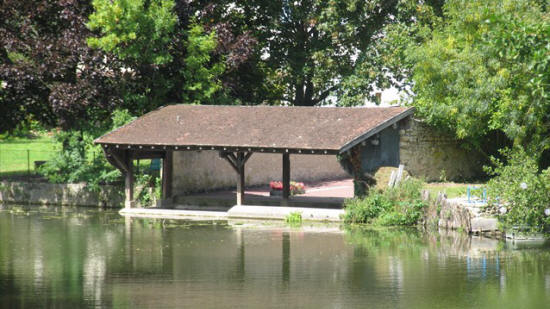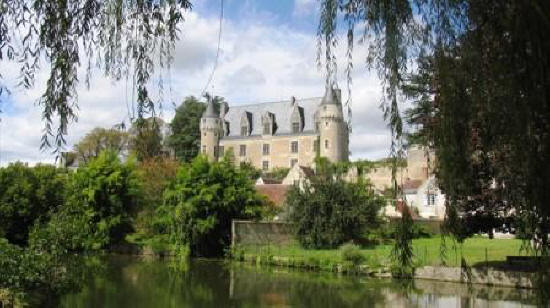 Take a walk around the village of Montresor in Pictures
Location:
Directions and time to Montresor