Loire Valley Churches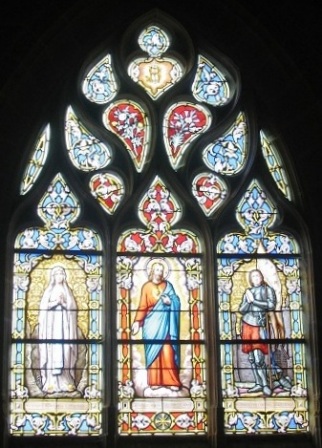 The Loire Valley, Centre - Val de Loire region of France has a very interesting religious history. Like the rest of the country it has a predominately Catholic history inherited from its 'founding father' Clovis I with almost every town and village having its own church (sometimes more than one) but in the 16th century this brought the majority into conflict with the minority population of Huguenots, French Protestants and created a period of 'religious wars' which resulted, after many twists and turns, in the 'Edicts of Nantes' in which the majority of civil rights were regained by practicing Protestants. The 'French Revolution' (1789-1792) resulted in the the collapse of the monarchy and with it Catholicism.By 1789 all churches and religious orders were effectively closed down, many of the buildings becoming community properties such as storage facilities or factories and even stables. They were also plundered for their statues, relics and works of art - some lost forever. Crosses were taken from churches and cemeteries to distance them from religion and any symbolism of it. It was not until six years later that some were allowed to be reopened and used for worship.
The Revolution saw the association of religion and government change with the country taking the position of secularization which it still holds today. Following the turmoil of this period the 19th century saw a revival of religious sentiment and desire to return to an open expression of faith.
Despite the ravages of war and revolution the churches of the Loire Valley have, to a greater extent, survived and many still have an open door policy with regards to visitors. You will find an excellent variety of medieval architecture from small Romanesque village churches to fine gothic influenced churches.
Saint Mande and Saint Jean Ferriere-Larcon
Notre-Dame de Nanteuil,Montrichard
Saint Martin's Aubigny-sur-Nere
Saint-Sulpice,Vallières-les-Grandes
The following Loire Valley churches are on the 'Loire Valley Experiences' blog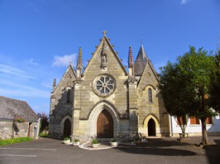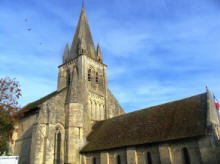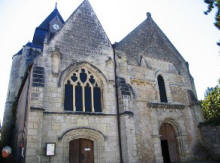 External links:
Great information on the French Revolution and Catholic church
Information on France's religious wars.
Blogroll:
loirevalleyexperiences.blogspot.fr/
Search 'church on Sunday' here for many examples.